blog title:
blog around the world
author:
debbie
the goods:
debbie has made blog stalking.....so much easier :)
and is working magic to connect bloggers together to allow them
....to find...and indulge in....
as she puts it .... blog crack!
awesome!!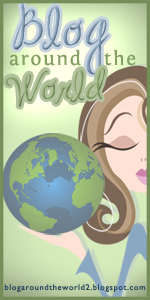 i found her blog....and was totally excited that not only does she showcase new blogs all the time, that us a fellow bloggers can begin to
stalk
read...
but she has done it in such an awesome and organized way!!
to get a better understanding of why she decided to make this blog, you can read all about it
here
to get your name on her list....
you go to her
site
,
click on your state name (on the left sidebar)
add a comment under your state
then
grab
a widget
happy blog stalking!!